Air Floating Roll
A company that delivers customer happiness and satisfaction
Air Floating Roll generally enables smooth operation of devices that require non-contact high-speed
transfer of film, and since there is no contact friction due to the creation of an air film between the
product and the roll, high-speed feed is possible compared to contact-type rolls during film
processing which improves productivity. Prevents wrinkles from forming while the material is
conveyed at high speed. It is suitable for industries that need to transport thin and flexible
products in a roll to roll process.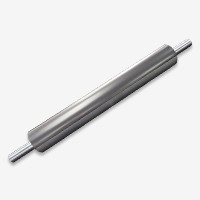 301-902, Bucheon Techno Park, 345, Seokcheon-ro, Bucheon-si, Gyeonggi-do, Republic of Korea
CEO : Suyong Lee / Tel : +82-32-323-6880~1 / Fax : +82-32-323-6882 / E-mail : sales@lnkairbearing.com
COPYRIGHTⓒ LNK CO., LTD. ALL RIGHTS RESERVED.